Dewberry Fruit by Kilo Fruit Series
Dewberry Fruit by Kilo Fruit Series
Dewberry Fruit by KILO Fruit Series is the same base flavour as Dewberry Cream, except this one is minus the cream! A subtle blend, Dewberry fruit takes Honeydew Melon and combines it with a medley of mixed berries for a deliciously fruity mix.
100ml Shortfill Bottles
0mg Nicotine Strength
70VG Ratio making it perfect for sub ohm use
Comes in a chubby gorilla style bottle
Features Honeydew & Mixed Berry notes throughout
Made in the USA
Not for use by persons under the age of 18
Dewberry Fruit by Kilo E-Liquids is everyone's favourite Dewberry flavour, minus the cream. An exquisite honeydew flavour with light hints of mixed berry that is every bit as delicious as it is smooth, striking the perfect balance of fruity.
VG: 70% | PG: 30%
Dewberry Fruit by Kilo E-Liquids is everyone's favourite Dewberry flavour, minus the cream. An exquisite honeydew flavour with light hints of mixed berry that is every bit as delicious as it is smooth, striking the perfect balance of fruity.
VG: 70% | PG: 30%
We have currently suspended all international deliveries until further notice due to customs issues.
All of our stock is delivered via Royal Mail and we aim to have items that are purchased via the store before 4pm (UK time) Monday to Friday are sent out for delivery the same day.
Any items purchased on the store after 4pm are sent out for delivery on the next working day.
We endeavour to dispatch all orders placed before this time on the same day (Monday to Friday) however due to the amount of orders placed (especially during holidays, events and weekends) this may not always be possible.
If you spend over £20 on the store, and you are located on UK Mainland you are eligible for free Royal Mail Tracked 24 Delivery.
You will be provided with a tracking code so you can track the location of your package whilst in transit. Most First Class delivery packages are delivered the next day, however depending on the volume of packages the Royal Mail are delivering at the time this may affect delivery time.
If you require a refund, exchange or want to return your item, please read the following policy: https://www.gourmeteliquid.co.uk/pages/refund-policy
To return items to us, please send to our return address:
Gourmet eLiquid Ltd
12A Catherine St
Lees
Oldham
OL4 5AN

You must be over 18 to purchase products from this site. We have an effective and monitored age verification process provided by VerifyMyAge. We will not sell to persons that do not meet the age restrictions for this product and by continuing with this purchase you hereby consent to the processing of your personal data for age verification purposes.
Why Do You Need to Verify My Age?
Laws in the United Kingdom state that nicotine inhalation products can not be sold to persons under the age of 18. To ensure that we are compliant with current UK law, we have implemented an age verification check at the checkout to ensure that only people who are over the age of 18 are purchasing from us.
If you do not verify your age, we cannot legally dispatch your order, so after 5 days (this is when the age verification link expires) we will refund your order, unless requested beforehand.
When Do You Check My Age?
The age checking process is handled at the checkout. Around 90% - 95% of customers will experience a checkout process that is seamless, and we will require no further information from you.
This process is handled by a third-party company that checks submitted details against databases such as the Electoral Roll, Drivers License database amongst others.
To ensure a smooth experience, please ensure that your full name and address is accurate.
Customers that are required to submit other information to verify their age must do so as quickly as possible to avoid prolonged dispatch times. You will receive emails asking you to verify your age with 3 options on how to do so.
How Can I Verify My Age?
For most customers, age verification will happen automatically at checkout. Once we have checked your age, you will be marked in our backend systems as verified over 18, meaning that we know you are over the age of 18 and no further checks will be needed. This process will be handled upon your next purchase.
If verification fails after your next purchase, you will be instantly presented with three options at the checkout to verify your age.
These options are the following:
Age Estimation – This requires the customer to upload a photo of themselves and an AI will estimate the customers age based on this photograph.
ID Scan – This is a scan of identification, such as Driver's license or passport.
Credit Card – This scans your credit card information and does a check based on the information submitted. Please ensure that it is a credit card, not a debit card.
Once you have been verified as over 18 by this system, you will no longer have to go through this process and can order through the website with no further interruptions and is a onetime check.
How Are My Details Used?
Gourmet E-Liquid do not store submitted user data on their platform. Data submitted is held and verified by VerifyMyAge who are part of the Age Check Certification Scheme and certified under PAS1296:2018 – the Code of Practice for Online Age Verification.
All data submitted via the VerifyMyAge application is encrypted at rest and in transit. Stored data is encrypted using a combination of 256-bit SSL encryption and hashing algorithms.
Customer Reviews
Write a Review
Ask a Question
Filter Reviews:
Asgard
Mini RDA
Vaped
honeydew aftertaste
berries
twist
berry flavours
flurry
whirl
spin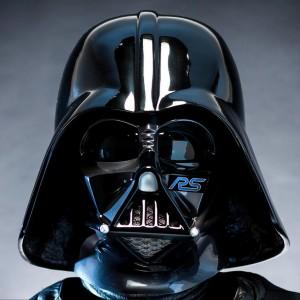 F
07/07/2020
Frosty

United Kingdom
I recommend this product
Very Fruity with a Honeydew Mellow
I've come to love Dewberry Creme (DC) for a long time, and decided I'd give this spin off a whirl. I was expecting it to be very reminiscent of DC, but this juice holds it's own. Inhale very strong ripe mixed berry flavour, on exhale a flurry of different berries, with a very mellow berry and honeydew aftertaste. If you like berry flavours, I think this one has a nice twist. Vaped on - Asgard Mini RDA at 90W
Dewberry fruit
I had expected more of a fruity flavour . Still a nice vape with a mild taste. Super speedy delivery from Gourmet e liquids.
Dewberry Fruit
This eliquid has a nice smooth throat hit. The flavour is up there with some off the nicest juices ive tried. Is it worth the price? Honestly i can say yes it is! And with to 20% off discount code it was a no brainer. Would i recommend this liquid? Yes i would! Always speedy delivery from Gourmet Eliquid aswell!!