Black by Anarchist Nic Salts brings the popular dessert flavour to you in nicotine salt form, making it perfect for use with mouth-to-lung style devices.
This flavour is a dessert blend with a moreish Cupcake flavour on the inhale, followed by a sweet fruit cereal and Vanilla buttercream frosting.
Black is a nic salt e-liquid that comes with a nicotine strength of either 10mg or 20mg. As this e-liquid is blended with nicotine salts, you'll experience a smoother throat hit, faster nicotine absorption rate and quicker satisfaction of cravings.

This e-liquid features a 50% Vegetable Glycerine and 50% Propylene Glycol ratio, making it a fantastic choice for use with vape pens, vape starter kits and pod kits. This balance of VG & PG means you'll experience excellent flavour with a discreet level of vapour.
Anarchist E-Liquid is a premium e-liquid brand that is manufactured in the USA. These e-liquid feature a high VG blend, perfect for cloud chasing.

We have currently suspended all international deliveries until further notice due to customs issues.
All of our stock is delivered via Royal Mail and we aim to have items that are purchased via the store before 4pm (UK time) Monday to Friday are sent out for delivery the same day.
Any items purchased on the store after 4pm are sent out for delivery on the next working day.
We endeavour to dispatch all orders placed before this time on the same day (Monday to Friday) however due to the amount of orders placed (especially during holidays, events and weekends) this may not always be possible.
If you spend over £20 on the store, and you are located on UK Mainland you are eligible for free Royal Mail 24 Delivery.
You will be provided with a tracking code so you can track the location of your package whilst in transit. Most First Class delivery packages are delivered the next day, however depending on the volume of packages the Royal Mail are delivering at the time this may affect delivery time.
If you require a refund, exchange or want to return your item, please read the following policy: https://www.gourmeteliquid.co.uk/pages/refund-policy
To return items to us, please send to our return address:
Gourmet eLiquid Ltd
67 High Street,
Lees,
Oldham,
OL4 3BN
Regarding Nicotine and Shortfill E Liquids
Many of the E-Liquids for sale on this site contain Nicotine. Any bottle that has 10ml in volume will contain nicotine unless stated otherwise and the nicotine content of these will never exceed 20mg. This is due to the Tobacco Products Directive or TPD for short. 
Those marked for sale with "0mg Nicotine" contain 0% nicotine and are classed as nicotine free. If you want to add Nicotine this can be done by adding nicotine boosters to your e liquid to achieve your desired strength.
A single 10ml nicotine booster that has a nicotine strength of 20mg will turn a 50ml, 0mg nicotine strength e liquid into a 3mg Nicotine strength juice when mixed.
To easily mix your e liquid, we suggest using a 60ml Unicorn Bottle and placing the nicotine shot into this bottle first, then adding in your e liquid, filling the bottle. This is often easier than removing the cap on a lot of the e liquid bottles as some of them are difficult to remove and can cause spillage if not removed with care.
How to make 3 or 6 mg/ml strength shortfill:
Shortfill Bottle
+
Nicotine Shot(s)
=
E-Liquid Strength
50 ml
+
1 x 18mg nicotine shot
=
3 mg/ml
50 ml
+
2 x 18 mg nicotine shots
=
6 mg/ml
100ml
+
2 x 18 mg nicotine shots
=
3 mg/ml
100ml
+
4 x 18 mg nicotine shots
=
6 mg/ml
Important Nicotine Information
Nicotine is an addictive substance and has been known to cause birth defects or other reproductive harm. Do not use if you are pregnant or breastfeeding.
All products for sale are intended for use by persons that are 18 or older, women who are pregnant or breast feeding or persons that have risks with the following should consult their doctor before using these products:
Heart Disease
High Blood Pressure
Diabetes
Taking medicines for Depression or Asthma
A sensitivity or allergy to Nicotine or a combination of inhalants
These products are sold for recreational purposes and sale to persons under the ages of 18 is strictly prohibited.
Nicotine Safety
In case of contact with eyes, rinse immediately and thoroughly with water and seek medical advice immediately.
In case of contact with skin, wash immediately and thoroughly with soap and water.
If Nicotine is swallowed, seek medical attention immediately.
In case of an accident, or if you feel unwell, seek full medical advice
You must be over 18 to purchase products from this site. We have an effective and monitored age verification process provided by VerifyMyAge. We will not sell to persons that do not meet the age restrictions for this product and by continuing with this purchase you hereby consent to the processing of your personal data for age verification purposes.
Customer Reviews
Write a Review
Ask a Question
Filter Reviews:
same
lemon cheesecake
hint
White
burst
biscuit
mouth
miss
call
e-liquid
08/08/2020
Anonymous

United Kingdom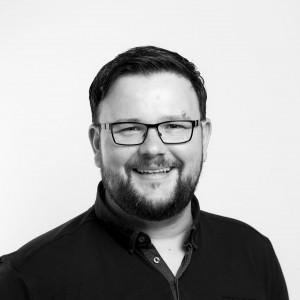 C
22/07/2020
Chris

United Kingdom
I recommend this product
My favourite e-liquid
I experimented a lot trying to find an e-liquid I liked, I tried a lot of different flavours but it's really hit and miss, I find that a lot of the time the advertised flavour is weak, or wrong, or leaves a nasty taste in your mouth. If you have found the same, then I can recommend Anarchist Nic Salt Black (or White), the flavour really is amazing. It tastes a little bit like a lemon cheesecake, you get the buttery biscuit on the inhale, then on the exhale you get a burst of sweet vanilla and then just a hint of lemon. If you like sweet dessert flavours then this really is the product for you, it's tastes delicious. It was a close call between this and the White, which tastes just like marshmallow, but the Black just clinched it because the way the hint of lemon cuts through the sweetness adds an extra dimension to the taste that has me coming back for more.